The other day I noted the following tweet issued by UN Women Australia:
"Applications for our MBA scholarship with @Sydney_Business close this Monday 11 May. Don't miss your chance. Apply today" (linked information)
Each of these scholarships is worth over $60,000 and is "to recognise outstanding leadership, with a commitment to enhancing women's rights and opportunities".
I then wrote to 'Anti-Discrimination NSW' using the survey facility on this page of their web site. Their response, dated 12 May 2020, is provided below. Curiously this communication was marked 'Private and Confidential', the significance of which which I am now seeking clarification. I also sent a query to the Uni of Sydney Business School and others earlier via Twitter, to which I am yet to receive a response.
"I refer to you enquiry received via the community response survey on our website on the 11 May 2020 concerning the University of Sydney offering a scholarship to women only.
Exemptions under the Anti-Discrimination Act NSW 1977 (ADA)
Under the ADA there is no general special measures provision, which applies to all grounds under the Act. Rather, under the sex provisions of the ADA it provides:
Exception—genuine occupational qualification (in employment only) s.31and,
the Attorney General may grant exemptions (s.126 and s.126A).
Exemptions are granted where the purpose of a particular program or service is to achieve equality between a disadvantaged group and those who are not disadvantaged by addressing past or present disadvantage experienced by particular groups in our community.
In this sense such measures are non-discriminatory, in that they aim to redress disadvantage. That is, the purpose of such measures is achieving substantive equality, as opposed to formal equality, and these measures are critical to preventing and eliminating discrimination.
In July 2019 the University of Sydney was granted an exemption to offer, advertise, and facilitate scholarships for women only in the fields of science, technology, engineering, mathematics, medicine, and finance for a period of ten (10) years. Please refer to our website (under the tab 'exemptions') for more information.
Since an exemption has been granted, the program the University of Sydney is providing is exempt from all the provisions of the ADA, so that they cannot be the subject of a complaint because they are providing services or programs designed to achieve equality and redress disadvantage experienced by particular groups in our community."
Their second last paragraph refers me to this section of the agency's web site, where you can note that Sydney University has been granted exemptions to provide female-only scholarships in relation to science, technology, engineering, mathematics, medicine, finance, and agriculture/environment. Looking through both this page (Section 126 exemptions) and the page for Section 126a exemptions, the most striking thing is that the overwhelming majority of exemptions granted have been in relation to female-only programs or services.
I wrote back to 'Anti-Discrimination NSW' to query aspects of their response:
"Thank you for your agency's prompt and helpful response to my query to which I would now appreciate some further clarification.
1. Would you kindly advise, in relation to the exemptions granted to Sydney University, what factors you consider to confirm or verify proof of disadvantage for female students, relative to their male counterparts. 
2. I have noted the pages in your web site in relation to Section 126 and Section 126a exemptions. My immediate reaction is concern regarding the overwhelming number of exemptions granted in relation to programs or services that cater only for women.
In drafting your response to these queries you may wish to consider the information presented in the following sources:
Women-only scholarships website produced by the South Australian Government Office for Women (December 2021) And another similar site produced by 'Australian Graduate Women'
James Cook University, Queensland, Australia (JCU have nil male-only scholarships)
http://www.saveservices.org/2020/05/growing-debate-whether-title-ix-should-help-male-students-excluded-by-female-only-programs/
http://www.saveservices.org/2019/05/pr-widespread-sex-discrimination-found-in-college-scholarship-programs/
https://www.campusreform.org/?ID=11853
https://quillette.com/2019/03/02/lies-damned-lies-and-stem-statistics/
https://www.twincities.com/2018/11/02/anti-male-discrimination-complaint-gets-umn-to-change-scholarship-rules/
Thank you in anticipation of your further assistance with this matter."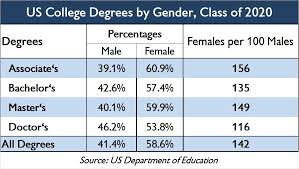 With credit to them 'Anti-discrimination NSW' again responded promptly, and on 15 May 2020 they advised:
"In considering whether to grant an exemption under section 126, the President is required to consider the factors set out in the Anti-Discrimination Regulation 2014.
Section 126A certification is granted by the Attorney General. Section 126A of the Anti-Discrimination Act 1977 provides that the Minister may certify a program or activity to be a special needs program or activity if satisfied that its purpose or primary purpose is the promotion of access, for members of a group of persons affected by any form of unlawful discrimination to which this Act applies in an area of discrimination to which this Act applies, to facilities, services or opportunities to meet their special needs or the promotion of equal or improved access for them to facilities, services and opportunities.
Under section 124A of the Anti-Discrimination Act 1977 it is an offence for the President or staff of Anti-Discrimination NSW to disclose information obtained during the exercise of functions under the Anti-Discrimination Act 1977."
Further links to background information relevant to this issue can be found in this earlier blog post (scroll down to 'Cost of Education'), one example of which is this recent paper by John Murawski.
Finally, Mark J. Perry comments (25 February 2021) "The national obsession trying to coerce more girls to go into Computer Science isn't working. Can we stop the failed social engineering costing hundreds of millions of dollars funding girls' STEM camps, Girls Who Code, female STEM scholarships, etc.?"
See also:
Women leaders in sport program (21 August 2023) Australia. Post Matilda's campaign kerfuffle, with feminist virtue-signaling galore 
Audrey Fagan Enrichment Grant (July 2023) Australia
Chemistry Australia CEW, Woman leader in STEM Scholarship (6 April 2023)
CEW & Roberta Sykes Indigenous Education Foundation Scholarships (December 2022)
Queensland University of Technology Women in Engineering Scholarship (October 2022) plus further support programs for female students at QUT is described here. I have written to QUT seeking their justification for running these programs.
Enhance your career with a leadership development scholarship (August 2022)
A scholarship for women working in Indonesian International Trade (2022)
@MediaDiverseAU is calling for expressions of interest from mid-career, women journalists of First Nations/CALD backgrounds to undertake a 12-month program to help pave a pathway for them into leadership roles (May 2022)
Resistance is rising to woke colleges' race and sex discrimination (24 March 2022) And look what's happening in America now. Bring it on.
Chief Executive Women scholarships for 2022
Women in STEM tackle barriers to senior management roles (theage.com.au) (13 August 2021)
CQC²T Women in STEM PhD and Honours Scholarships (2021)
Countering sex discrimination at UCF (8 February 2021) Meanwhile over in the USA
According this female MRA posting on Twitter, 92% of all sex-specific scholarships are reserved for women (December 2020) USA
Single-sex scholarships singled out (6 December 2020) USA
Australian government scholarships for women/girls available in November 2020 included: Women in STEM and Entrepreneurship Round 3 (GO4391), scholarships for women in finance & economics (GO4496), and Girls academies for indigenous secondary students. No grants were restricted to male applicants.
Eindhoven University loses sex discrimination case over women-only job ads (3 July 2020) Not scholarships here, but a related issue of university employment
145 universities under federal investigation for sex discrimination against male students (27 May 2020) USA
Women-only STEM college programs under attack for male discrimination (20 August 2019) USA
92 percent of sex-specific scholarships are reserved for women, study finds (21 May 2019) USA
Trigger warning! Female CEO deviates from the IT & Women script (2 April 2018) Video
"6 out of 10 college freshman are women, so there are more and more scholarship programs and grants available that cater exclusively to women needing funding for college." Um, aren't demographic based scholarships/grants supposed to help the underrepresented demographic group? (Tweet dated 4 February 2022)